Mascarpone Mousse with Salted Caramel Sauce

, an interactive recipe on QOOQ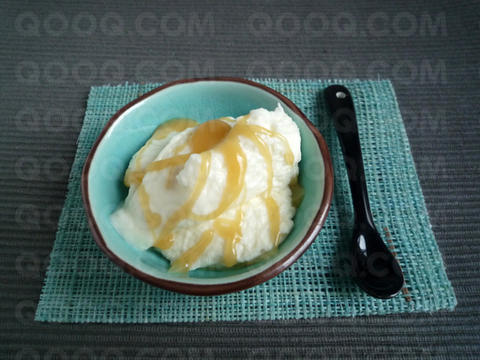 In brief
Preparation
Ingredients
Utensils
Wines
Recipe characteristics
Ingredients used in recipe:
Mascarpone, Heavy Cream, Sugar, Butter, Egg White(s), Powdered Sugar, Water
Type of dish:
Mousses > Creams, Flans, Mousses > Desserts
Preparation time:
12 hours 30 minutes
Difficulty / Price / Calories:
Easy / Inexpensive / 408 kcal
Word from the chef
The mousse and caramel sauce can be prepared in advance. Just reheat the mousse slightly before drizzling with the caramel sauce.
Recipe overview
Heat the sugar and water in a saucepan without stirring until the mixture turns amber in color.
Heat the cream in the microwave.
Remove the saucepan from heat and add the cream.
Shake the pan and add the butter, cut into cubes.
Place back over heat ...