Arlettes

, an interactive recipe on QOOQ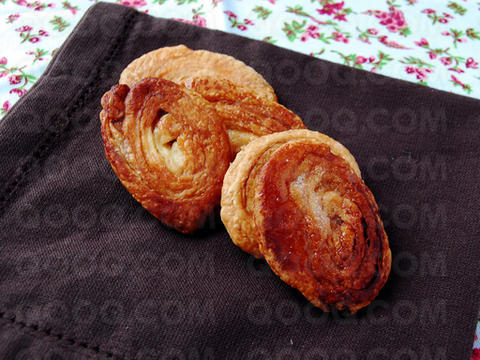 In brief
Preparation
Ingredients
Utensils
Wines
Recipe characteristics
Ingredients used in recipe:
Puff Pastry Dough, Cane Sugar, Butter
Type of dish:
Mini-cakes > Tarts, Cakes, Pastries and Pies > Desserts
Preparation time:
1 hour 30 minutes
Difficulty / Price / Calories:
Easy / Inexpensive / 345 kcal
Word from the chef
These small pastries, that go perfectly with a sorbet, can be made with puff pastry leftovers.
These arlettes can be prepared in advance, as long as they are kept in a tin box.
Recipe overview
Cut the puff pastry dough into squares.
Melt the butter.
Brush the pastry dough with the melted butter.
Sprinkle with cane sugar.
Roll the dough into ...
Other recipes by Mini-cakes