| | |
| --- | --- |
| | Apple and Raisin Chutney , an interactive recipe by chef Antony Cointre |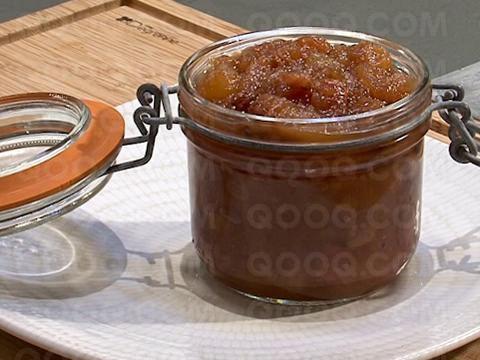 In brief
Preparation
Ingredients
Utensils
Wines
Recipe characteristics
Ingredients used in recipe:
Apple(s), Raisins, Red Onion(s), Cane Sugar, Ginger (Powdered), Salt, Wine Vinegar
Type of dish:
Chutney > Jams, Preserves, Chutney > Desserts
Preparation time:
2 hours 40 minutes
Difficulty / Price / Calories:
Easy / Inexpensive / 535 kcal
Word from chef Antony Cointre

Antony Cointre, culinary author
With this sweet and sour chutney, discover a different taste experience with the combination of the acidity of the vinegar, the fruitiness of the apple and the sweetness of the raisin, all highlighted by the spiciness of the ginger.
Chutney can be stored for several months in a sealed container.
Recipe overview
Destem the apples and peel them with the help of a vegetable peeler.
With a paring knife, cut the apples in 1/2 and remove the core.
Cut the apples into pieces and set aside in a bowl.
Peel and finely chop the red onion. Set aside with the apples.
Place a pan over ...
The chef, in a few words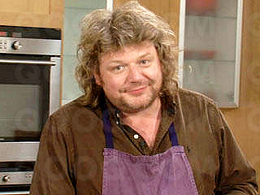 With a football player's build and a booming voice, you could magine Antony Cointre as a Hollywood action hero. And you wouldn't be far off – before donning his apron, he was an actor! A fierce advocate of simple, authentic cooking, he searches for the best fresh products from the farthest corners of France. Always on the road, this catering chef will come to your home to prepare his extraordinary dishes. He is also the brain behind the "Vini Circus," a festival dedicated to organic wine producers.
Techniques used in this recipe
Other recipes by Antony Cointre